Carole Desmarteau's new solo vocal CD is called,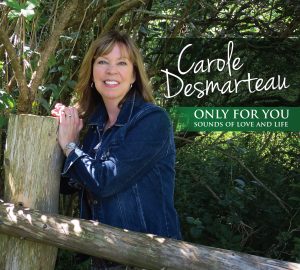 Only for You – Sounds of Love and Life.  The music can be called Adult Contemporary and covers styles from country, R&B, Latin to folk rock.
In Carole's words, "I thoroughly enjoyed this new experience of writing words and music to express different emotions – love, humor, longing, regret – I believe we can all, to some extent, relate to these feelings.
One of the tracks is called The Colour of Blood, which is about the refugee experience.  As diaspora Estonian-Canadians, this is a topic with which we should all be able to identify.
The CD is available from Carole at:  cardes1@sympatico.ca   and will later be available on iTunes and the web site at:  www.soundsofloveandlife.com