ESTO Ski Days  –  March 1-4, 2018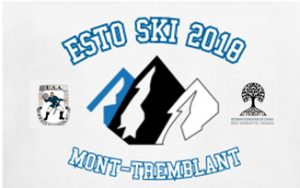 If you're contemplating Mont Tremblant (3/1 to 3/4)…it's time to make your trip commitment/plans – NOW!
In other words…book your lodgings and sign up for our ESTO weekend activities -Saturday races and awards dinner/dance party!
The latest Mont Tremblant lodging bureau list has the ESTO group size at 80. Based on last year's turnout and great trip feedback, we're expecting that number to grow to over 150 for 2018.
For more information on how to secure lodgings/lift tickets and sign up for ESTO events:      INFO pg. 1        INFO pg. 2