Ste-Agathe-des-Monts, Québec.
As the world knows, Saunaka was founded in 1961 by nine young Estonian Montrealers, and has been holding reunions every 10 years in different locations across North Ametica. This was the 55th anniversary celebration … an official Saunaka reunion (which now will be held every five years instead of ten).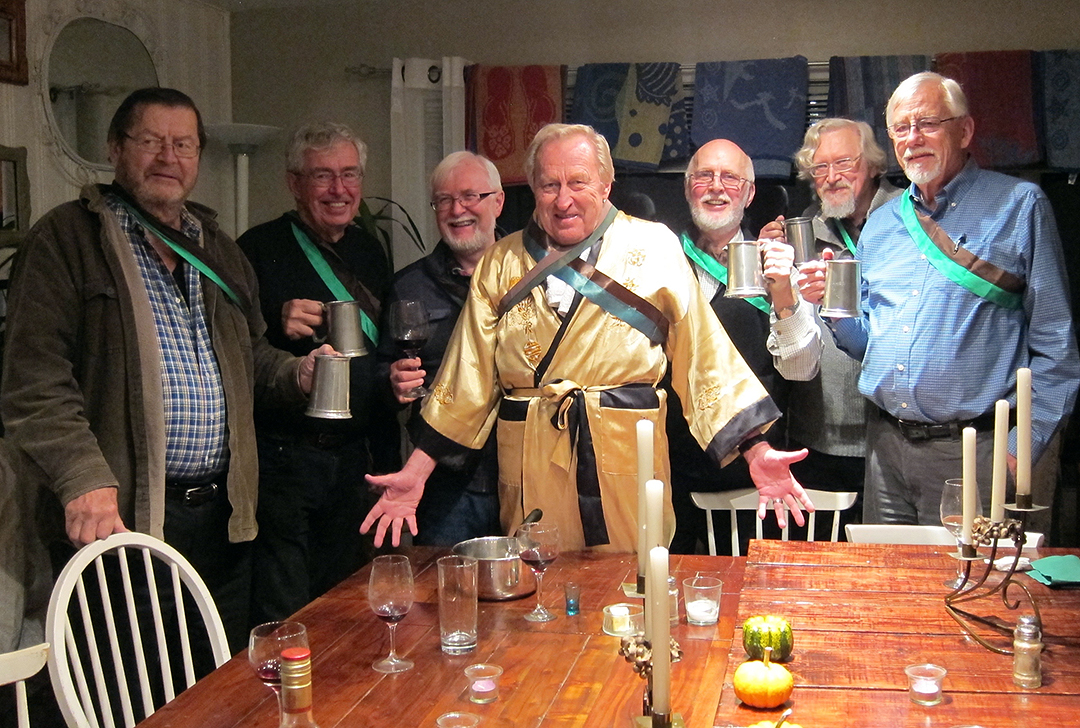 Eight members and seven spouses met at the Grand Chalet in Ste-Agathe-des-Monts for the occasion. We had festive dinners every evening and filled the days with hikes, tours of the town and surrounding areas as well as bicycle trips.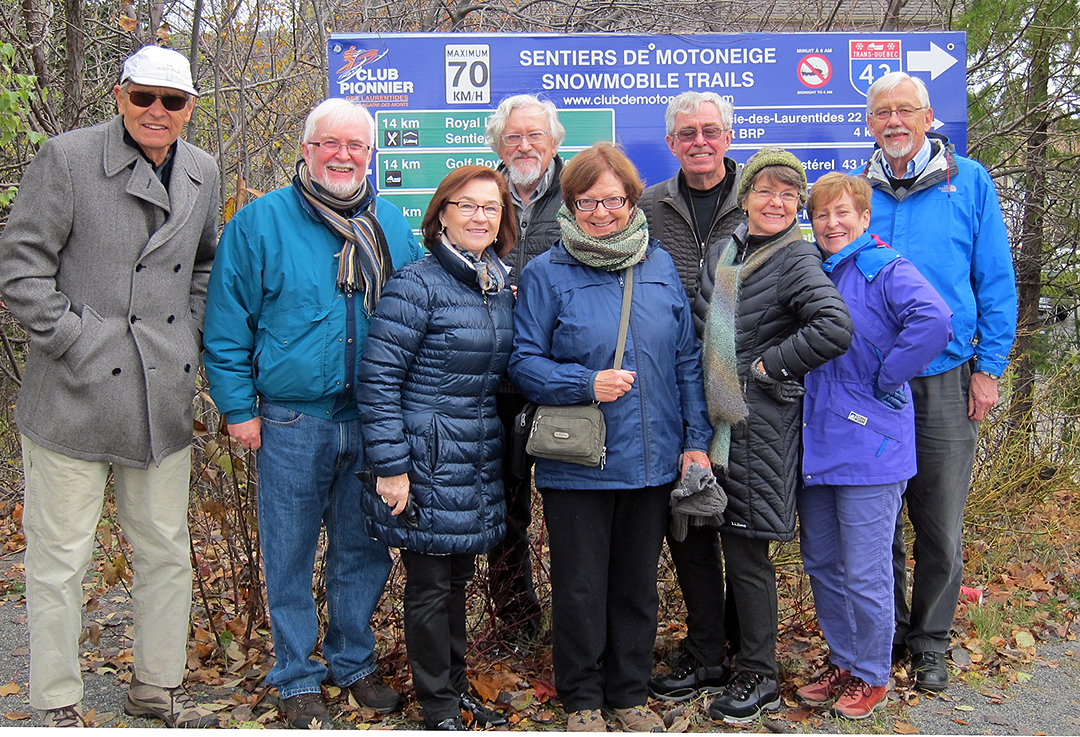 The persons who travelled the farthest were Erik and Gundi from Tlaxcala, Mexico, followed by Mati and Kathy from Palo Alto, California and Olav Niilender from Charlotte, North Carolina. Andrew and Mary are from Buffalo, New York, Heiki and Judy are from Oakville, Ontario, Jaak and Annely are from Markham, Ontario, Rein and Helen are from Pointe Claire, Quebec and Enn and Dana are from St. Henri, Quebec. (Missing were Rachel Niilender and Matti and Jean Pindam from Lower Island Cove, Newfoundland.)
Erik Purre was elected and installed as our new chairman (in a colorful ceremony).