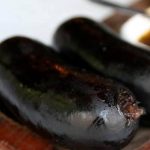 The Montreal Estonian Society  –  Christmas Sausages / Verivorstid
Orders for the traditional Estonian Christmas sausages "verivorstid" will now be accepted until Nov. 20, 2017 !  
NOTE:  MES members have priority in placing orders.
Contact:  Grete Mugu
Telephone:  (514) 294-5109
E-mail:  grete.mugu@gmail.com
Cost:  $10 per pound – maximum 4 lbs per person
Pickup:  Saturday, Dec. 2, 2015 between 1-2 pm at St. John's Estonian Church (side door) in NDG.